I am an artist who specializes in art quilts of spiritual themes that express my faith. I am also passionate about making pieces for healing and using art to make the world a better place.
---
I have created a little booklet to share my cathedral window quilts.
It has color images of my quilts, an in-depth view of my design process, and a step-by-step tutorial on how to make the block.
All the proceeds go to Sacred Threads.
It is 6" x 6", 70+ pages
$15.99
---
I was a guest on the Textile Talk hosted by the Quilt Alliance in May 2021
In this video, Katie Pasquini Masopust interviews me. We talk about my Cathedral Window quilts as well Sacred Threads, SAQA and the Quilt Alliance.
---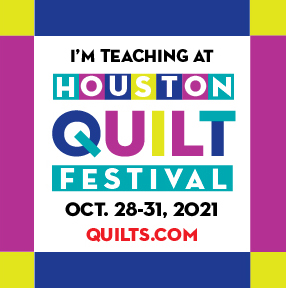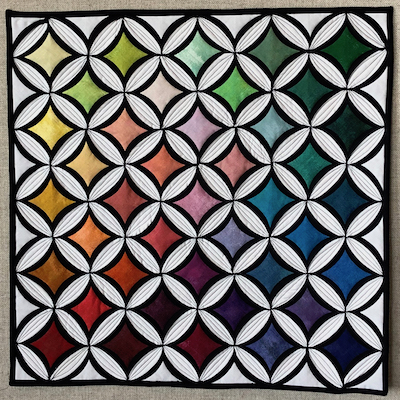 I am pleased to be teaching my Charming Cathedral Windows class in Houston on Tuesday, October 26, 2021 from 8:00 - 11:00 am. Class #236.
I will also be giving a lecture about Sacred Threads on Thursday, October 28, 2021 at 11:00 am. Lecture #449.
Go to the Quilts, inc. website to signup.
---
In my Studio:
I am contiuning my love affair with the Cathedral Window block.
My newest pieces Confetti and The Full Monty were completed in May 2020.
The Fully Monty will be in the International Quilt Festival Judged Show in Houston, October 27-31, 2021.