---
In my Studio:
I am contiuning my love affair with the Cathedral Window block.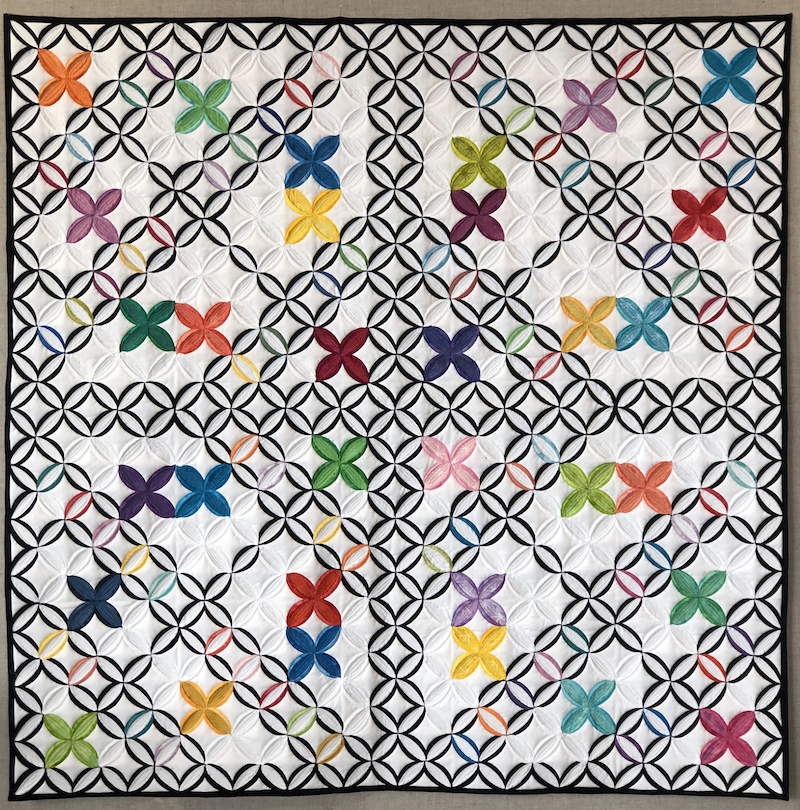 My newest piece, "Chain Reaction", will made its debut this fall in Houston 2019.
"Effervescence" was at the International Quilt Festival - Chicago 2019 in the Celebration of Color exhibit.
Effervescence and Beach Textures debuted in Houston in 2018.
Midnight Mosaic debuted in Houston 2017.
Radiance and Midnight Blooms debuted in Houston in 2016.